Medical Gas Systems
At MPI we are able to Design, Supply, Install, Test and Commission Medical Gas systems fully in compliance with HTM 02-01. Having carried out works ranging from replacing Medical Air Plants, to full Operating Theatres and Recovery Suite Medical Gas Installations across the UK for both NHS and Private Hospital organisations we know the level of service and attention to detail that is expected within the industry. At MPI we ensure our installation engineers are MGPS CP and CSCS accredited with valid Asbestos Awareness Certification and ongoing training is provided to help maintain our high quality installation standards.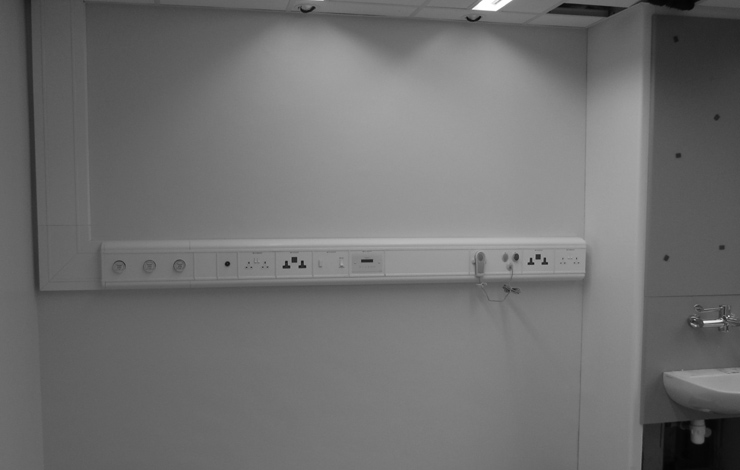 Medical Gas Equipment Suppliers
We have good working relationships with key Medical Gas equipment suppliers throughout the UK and can provide competitive rates for many Medical Gas related products. These include AVSU's, Nisted Line Valves, Medical Air Plants, Area & Plant Alarm Systems, AGSS, and Auto-Change & Reserve Manifolds to name a few. We are also able to supply and install Medical Terminal Units from a range of manufacturers including the much used Medaes Gem-10 and Penlon SP / East.
Dental Gas Installations
Dental Gas Installations and related services go hand-in-hand with our Medical Gas services mentioned above and again, are fully designed and compliant to HTM 20-22. We are able to offer Dental Gas Pipeline installation services including Dental Vacuum in UPVC pipelines. As we are ISO 9001 registered and are annually assessed and approved by CHAS and Constructionline all of our installations and services are always offered and completed to the highest possible standards and ensure complete peace of mind for our customers.